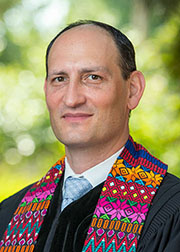 Unitarian Universalist Fellowship of Longview
Announcements for February 11, 2018,
10:30AM – Coffee, Snacks and Fellowship11:00AM – Service
(Discussion follows the Service)
***Childcare for children 10 years and younger: 10:45 – 12:00***
Sunday Program:  Recorded Sermon:  Rev. Lavanhar:  All Things New:  How we can begin again and move forward in our life  and what we can do with our past.
**There will be a Governing Board Meeting this Sunday, February 11th, immediately following the service.
**Islamic Center of Longview will host an open house to introduce their new imam.  All are invited.
Friday, February 23.
6:00 – 8:00 pm
119 Amy Street
RSVP suggested at masjidtaqwa@icltx.org
If you've not visited this group and seen their mosque, you are in for a rare treat!
Quesstions?  Contact Marolen at:  Marolen@aol.com
**If you have any large artwork – paintings, wall hangings, etc. that you feel would
look good in our sanctuary, and you would be willing to lend them to the Fellowship for a few months or more, bring them Sunday and we can start collaborating on a new look.
Quesstions?  Contact Carol at:  cmwest2012@gmail.com
**Programs:  Contact Carol West or write your idea(s) in the binder
provided in the lobby.
**Longview Community Ministries: Please make a special effort to bring
any non-perishables to put in the food basket in the lobby. Barbara Cavin
will take our collection to Longview Community Ministries to help feed the
poor and hungry of our community.
*Religious Society of Friends The Quakers meet in
the building at the back of our parking lot each Sunday at 2 p.m. All
are welcome to attend. Contact Susan Hughes: susan-hughes@hotmail.com