UNITARIAN UNIVERSALIST
Fellowship of Longview
10:30 AM – Coffee, Snacks and Fellowship
11:00 AM – Service
(Discussion follows the Service)
 *** Childcare for children 10 years and younger: 10:45 – 12:45 ***
Children are also welcome to stay in the sanctuary with their parents.
 ~~~~~~~~~~~~
Sunday, December 18, 2016
 The Lazy (Wo)Man's Guide to Enlightenment
 Drawing on the work of Thaddeus Golas,
Sarah seeks to find enlightenment
in the least exhaustive manner possible.
 Speaker: Sarah Spiker
 ~~~~~~~~~~~~
 UUFL Winter Holidays Party
Pot Luck Dinner

and

White Elephant Gift Exchange
Friday, December 16th
7:00 PM
@ the UU Fellowship in Longview
(doors open at 6:30 so we can get the food set up and begin serving at 7:00)
 For the Pot Luck Dinner: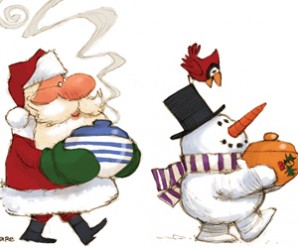 The Mitchell Men will be bringing main course meat. Everyone else is invited to bring a favorite casserole, side dish, or dessert to share and, if you would like, your own beverage of choice.
 For the White Elephant Gift Exchange: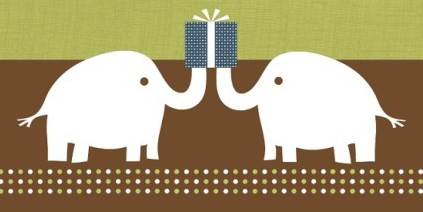 Each person brings a wrapped gift with NO "to" or "from" label on it.  Feel free to check your cupboards, closets, garage and shed for items you would love to "gift" to someone.
Instructions for the exchange procedure will be given at the party.
 ***Come share food, fun and fellowship!***
 ~~~~~~~~~~~~
 ACBM
This year's Annual Congregational Business Meeting was held last Sunday and the 2017 Board of Directors was elected.  Please welcome:
Vice President Carol West
~~~~~~~~~~~~
Barbara Cavin
Next time you're at the grocery store, pick up an extra can of tuna or jar of peanut butter or bag of rice or can of chili and bring it with you and put it in the food basket in the lobby and I will take it to Longview Community Ministries to help feed the poor and hungry of our community.
 ~~~~~~~~~~~~
REMINDER
The City of Longview has partnered with local businesses to offer glass recycling of bottles and jars at several drop-off locations throughout the community.
At each location, glass bottles and jars may be deposited into 95-gallon carts with yellow lids; however, other kinds of glass such as lights bulbs, mirrors, and auto glass cannot be accepted.  Glass Recycling Drop-Off Locations for bottles and jars:
Broughton Recreation Center – 801 MLK Blvd
Gregg County Precinct 2 – 3211 W Marshall Ave # A, (behind the building by the dumpsters)
Hometown Hardware – 1341 Heritage Blvd, on the West side of the building
Lowes – 3313 N Fourth Street, by the entrance door
Hardin's True Value – 106 Delwood Dr, behind the building
City of Longview Compost Facility – 2020 Swinging Bridge Road
~~~~~~~~~~~~
Religious Society of Friends
The Quakers meet in the building at the back of our parking lot on the 1st and 3rd Sundays at 2 p.m.
 All are welcome to attend.
 Contact Susan Hughes: susan-hughes@hotmail.com
 ~~~~~~~~~~~~